Joroinen Church and Bell tower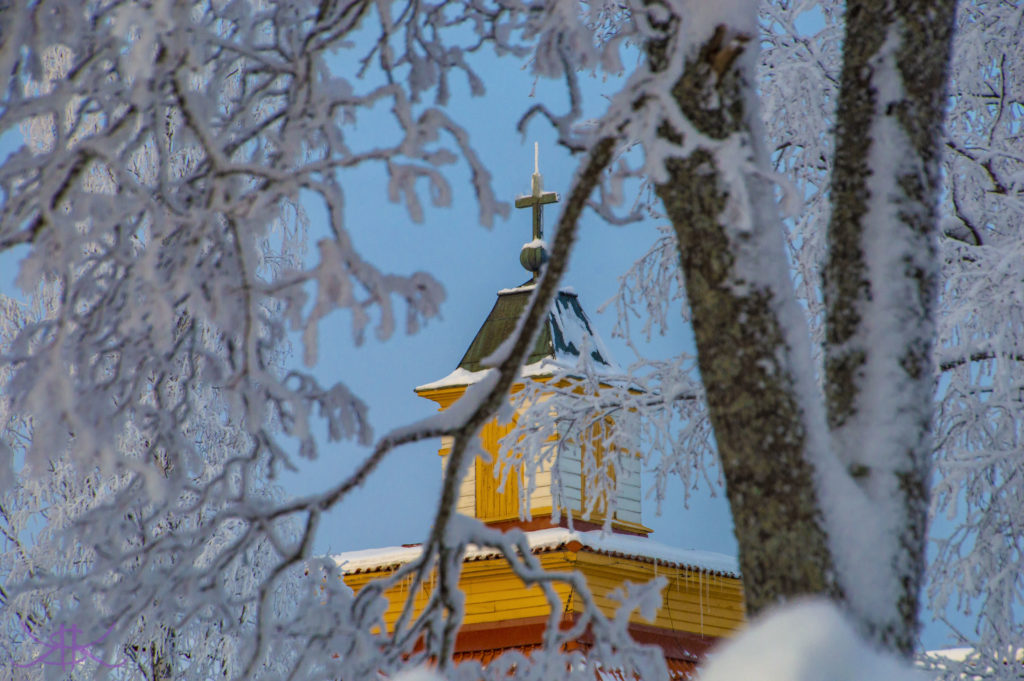 Joroinen Church is a wooden rectangular cross church built in the 18th century with seating for about 1000. The sketches of the church were made by the master builder Juhana Karppinen (Karp) from Iisalmi. The church was inaugurated on the last day of May 1795.
The pulpit is from another Church from 1701 and has a picture of the apostle and Jesus painted on each side of the mirror. Above the pulpit, a dove hangs as a symbol of the Holy Spirit. The hourglass on the side of the pulpit was made in Stockholm in 1765.
The altarpiece is from 1901 by Pekka Halonen, a well-known Savonian artist. The theme is "Jesus awakens the apostles".
The organ in the church was acquired in 1955. The organ is a pneumatic electric organ made by the Kangasala organ factory, with 30 independent and two transmissions.
Joroinen Church belongs to the chain of roadside churches.
The bell tower of Joroinen church was built in 1772. In its form, it is a so-called Ottoman Renaissance staircase. Originally painted red, the roof of the tower had a spike instead of a cross. The cross was apparently placed on the roof in the 19th century. The tower received its current plank panelling and yellow colour in 1840. Two church bells were acquired from Tampere, which still ring nowadays. The ground floor of the tower was decorated as a museum in the 1930s.
During the Winter and Continuation War, the downstairs of the tower was used as a temporary identification and storage location for fallen locals before they were buried in the adjacent heroes' graveyard.
Opening hours
During the winter season during services and concerts.
June - August:
Tuesday - Sunday 11am - 4pm
Address
Pieksämäentie 1
79600 Joroinen