Tolola Farm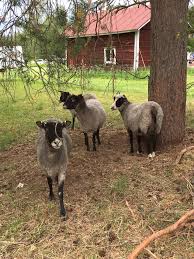 Tolola farm is located close to Joroinen village, in Kaitainen. The farm boasts genuine rural life and is focused on sheep farming and breeds sheep of the Kainuunharmas breed.
In addition to sheep meat, Tolola's farm products include interior textiles, clothing, accessories, fleeces and wool made from sheep.
Group visits can be arranged by prior arrangement. In addition to sheep, visitors can see bulls, horses, donkeys, pot-bellied pigs, cats, dogs, chickens and more.
Address
Virmantauksentie 613
79690 Kaitainen
Email
outi.honkapuro@gmail.com
Links
Distances
Kaupungin keskusta: 25,8 km