Beaches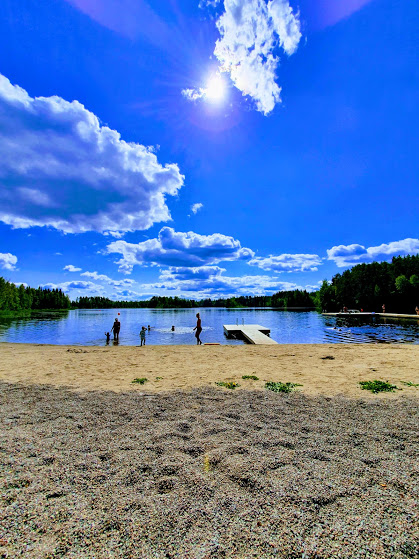 The municipality of Joroinen maintains three beaches: Kolppa beach, Tuohilahdentie 132, Venesatama (boating marina) beach, Lentkentäntie 107 and Paavalinkivi beach, Paavalintie 12, Kuvansi
There is a beach volleyball court at Kolppa beach, which is accessible to all. In addition, the municipality also has beaches maintained by various villages.
1.10.-30.4. Opportunity for winter swimming on the sauna shore of Kolppa guest house, Tuohilahdentie 163.
Saunas:
Tuesdays 5 pm-5pm (men), 7:15 pm (women)
Thursdays 4 pm – 7:30 pm (women), 7:30 pm – men
The users themselves are responsible for heating the sauna.
Key fee 22,00 € / family / year.
The key can be obtained from Joroinen Library during its opening hours.
Further information: tel. +358 40 520 5102 / leisure office